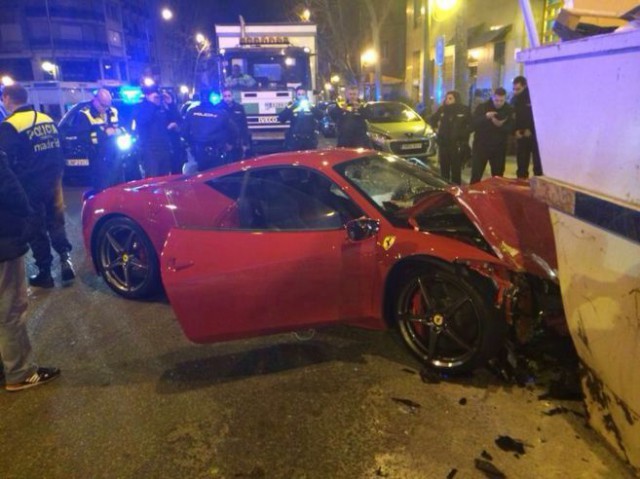 A red Ferrari 458 Italia has been left mangled and wrecked after the male driver and owner crashed the Italian exotic into a skip bin in Madrid, Spain.
Interestingly, following the crash, the driver fled possibly because he had been drinking and didn't want to be find for drinking and driving. However, the man was found hours later.
According to witnesses on the scene, the Ferrari 458 Italia was speeding through the streets and after trying to avoid another crashed car, the driver lost control and crashed into the skip bin.
Understandably, the damage is quite extensive. The front end has been absolutely destroyed as the car went head on into the skip. The left rear wheel is also severely damaged suggesting that the 458 Italia hit something before the skip with its tail.
[Via Elmundo]