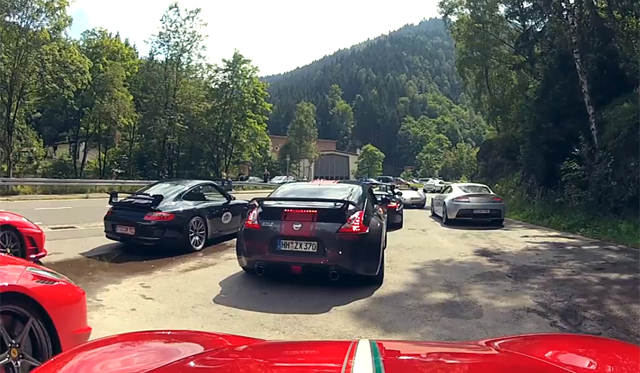 The Drivers Club, an exciting sports car and supercar club based in Germany has just released a high-paced video showcasing some of its very best drivers held recently.
[youtube]http://www.youtube.com/watch?v=xaFPFp4YUsU[/youtube]
Some of the awesome cars included in this video include a Ferrari 430 Scuderia, a host of Lamborghini Gallardos, McLaren 12C, Chevrolet Corvette Z06, Nissan GT-R, Aston Martin V8 Vantage, Lamborghini Aventador, Ferrari 16M Scuderia Spider and a selection of awesome other cars. When combined with some truly incredible driving roads, this is definitely a club we desperately want to be a part of!