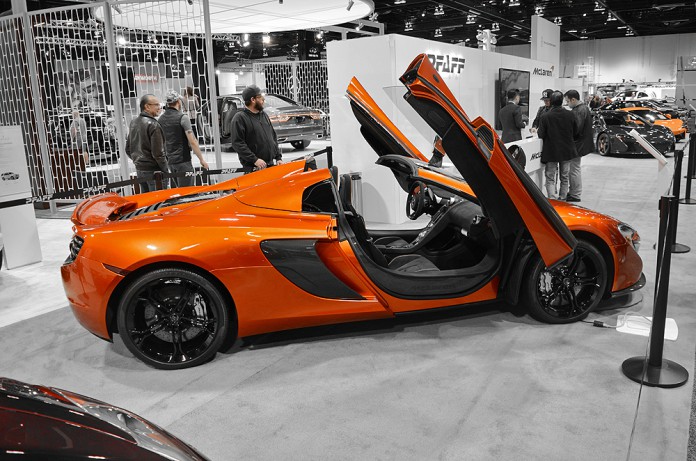 It's finally auto show season in Canada, and us Canadians couldn't be happier! It's been a tough winter with all the supercars hidden away, but the Calgary International Auto & Truck Show gave a lot of us car enthusiasts a chance to re-kindle our love-affair with the high-end automotive world.
From the Ferrari 458 Speciale to a quad-display of McLarens, the auto show provided the first real opportunity to see some real eye-candy.
Lamborghini Calgary brought along a selection of cars that would have made the show worth it if they were the only vendors. From a sexy orange Aventador Roadster to a blue Huracan Spyder, Blancpain Supertrofeo Gallardo and a trio of Lotus', there was plenty to smile about.
Ferrari Maserati of Alberta brought a massive selection of cars ranging from the California T to the F12 Berlinetta, Maserati Gran Turismo MC Sportline, Rolls Royce Ghost and more.
A couple of fantastic highlights were the 2017 Acura NSX and 2016 Audi R8. Both cars garnered plenty of attention from the public, particularly car enthusiasts and owners.
Aston Martins, Bentleys, Jaguars and more lined the show, making it one of the most impressive showings from the Calgary International Auto & Truck Show.
With car season on the horizon, we simply can't wait to see what's in store for Calgary this year!