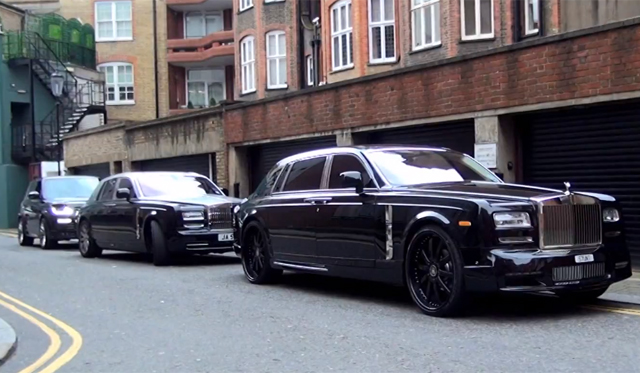 When recently heading out for a simple visit to the shops, Petra Eccelstone and her husband James Stunt made sure they were recognised and they did just that bringing along 4 luxury cars along with them worth over 500,000 pounds altogether!
[youtube]https://www.youtube.com/watch?v=GotiQjpA8A8[/youtube]
They brought along a stunning blacked out Rolls-Royce Phantom from Mansory with custom 57UNT number plates, a blacked out Range Rover with a 52UNT license, a regular Rolls-Royce Phantom with a plate reading JA 5IUNT and finally, a while Range Rover with the number plate of P3TRA.
So it goes without saying that they definitely caused quite a scene!