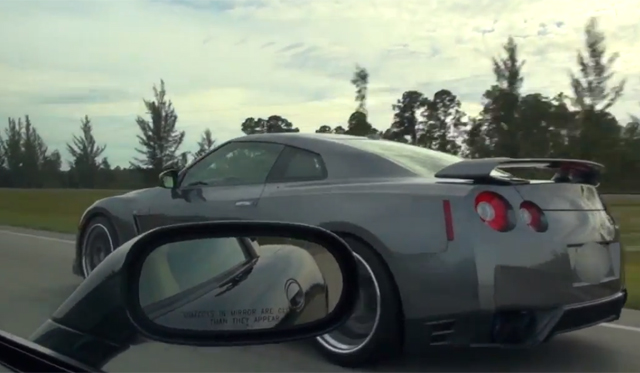 As we've mentioned time and time again, the Nissan GT-R is more than capable of out sprinting a host of more powerful supercars.
[youtube]http://www.youtube.com/watch?v=oyz5dlMobq0#t=90[/youtube]
However, how will a 2014 example fitting with a new intake, and titanium exhaust fair against an insane C5 Chevrolet Corvette Z06 fitted with a new intake, exhaust, cam shafts as well as nitrous?
Well, watch the video above to find out!