The Nissan GT-R is no stranger to crazy and impressive modifications and body kits. This adaptation from Kuhl Racing, however, takes the prize as being one of the craziest and most impressive we've seen in a long time.
Kuhl Racing has taken a stock GT-R and turned it into a gold masterpiece. The bodykit, which is made from fiberglass, was first formed and then carved from engraver's to form the intricate and delicate shapes you see across the whole of the car.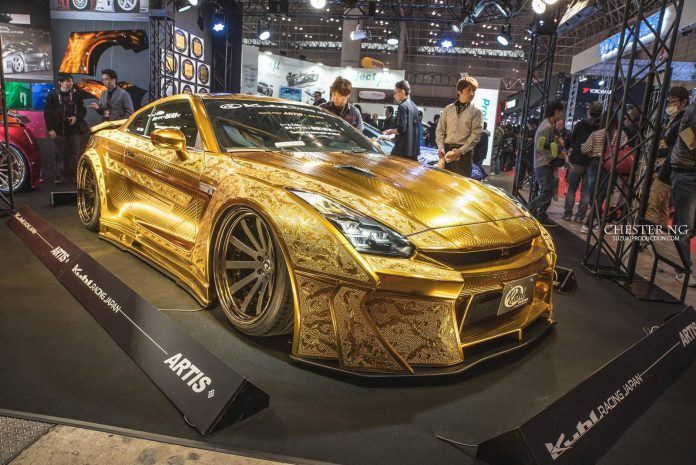 Once etching was complete, the car was sent to receive a chrome finish before being painted entirely in gold.
According to Kuhl Racing, the car is adequately dubbed the "engraved goldmetal paint Godzilla" and we can see why.
Once paint was complete, Kuhl went on to tuning the car. The car is powered by a reworked 3.8 L VR38DETT twin-turbo V6 engine that produces a reported 820 horsepower.
The Kuhl Racing and Artisizawa Project Nissan GT-R will made its debut at the 2016 Tokyo Auto Salon last week.
Take a look at the galleries below for a better look at one of the craziest, most opulent GT-R's we've seen in a long, long time!