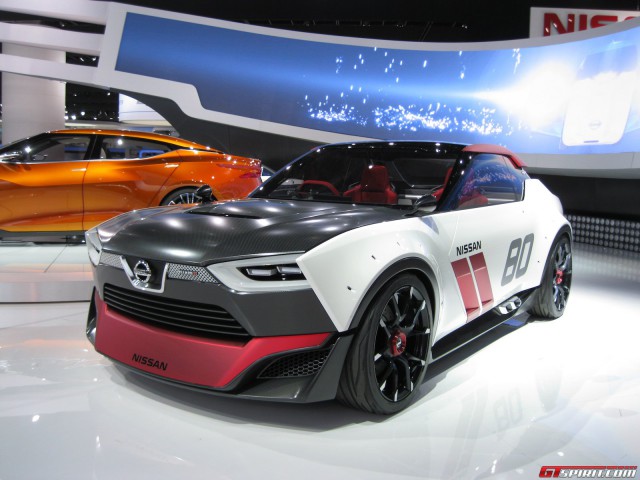 Nissan has saturated the Detroit Motor Show 2014, the most impressive of which is the Nissan IDx Nismo Concept. We've seen it before at Tokyo towards the end of last year. It isn't your conventional two-door coupe, we think that's why we love it! We took a closer look.
The Nissan IDx Nismo Concept features a very boxy design with a gaping front end dramatically different from the more sleek design of the Toyota GT86, Scion FR-S and Subaru BRZ. It then features a classic Nissan racing paint scheme with black, white and candy apple accents both inside and outside.
Nissan is currently proposing a 1.6-liter direct-injection turbocharged engine. That powerplant could easily rival the 200 hp of the Toyota and Subaru duo. It could then be fitted with a seamless and sporty CVT complete with a 6-speed manual shift mode and synchronised rev control for the driving enthusiasts out there.
For full details on the Nissan IDx Nismo Concept, take a look at our earlier article. For more from the Detroit Motor Show 2014, check out our dedicated news channel!