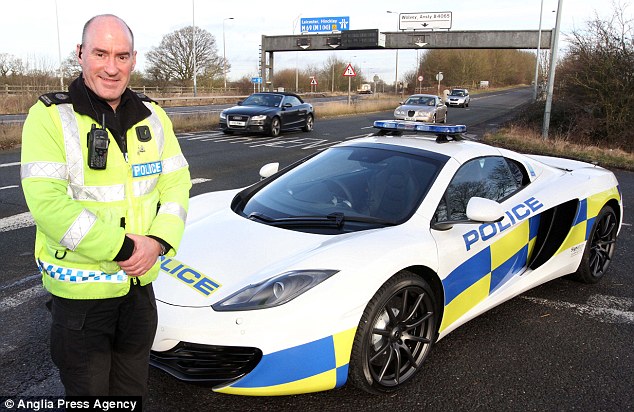 Not to be outdone by the recently revealed Dubai Police Force McLaren 12C, the British Police have unveiled their very own high-performance cop car in the form of a McLaren 12C Spider.
Currently on display at the ongoing Autosport International 2014, this unique police cruiser would be more than capable of outrunning the vast majority of cars in the U.K. Unfortunately however, the car is simply being used for publicity and is on loan from a local McLaren dealer.
GTspirit Road Test of McLaren 12C Spider

The police hope that the car will allow everyday citizens and police to have friendly conversations about the car rather than the police simply handing out tickets.
When discussing the car, Angus Nairn said, "Everyone who sees the McLaren wants to come and talk about it – it is an excellent way to get people to have a conversation with the police – and not end up with a fixed penalty ticket.
"The car breaks the ice and gives us the opportunity to get across the safety message – especially about the dangers of excess speed.
"The McLaren is a very powerful car with a top speed of more than 200 miles an hour but it wouldn't be very practical as an everyday police vehicle – there's not a great deal of luggage space and it has gull-wing doors that opens outwards and upwards so you have to leave plenty of space when you park."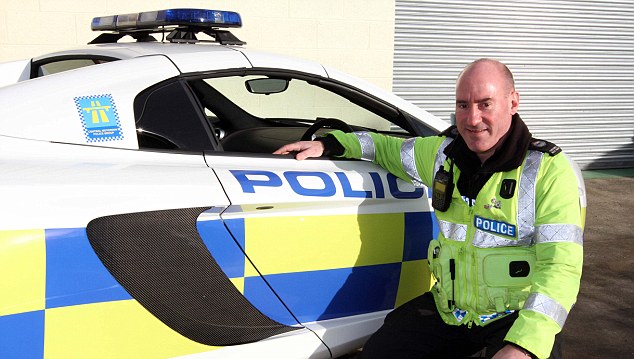 As if you need reminding, the McLaren 12C is powered by a twin-turbocharged 3.8-liter V8 engine delivering 616 hp.
[Via Daily Mail]