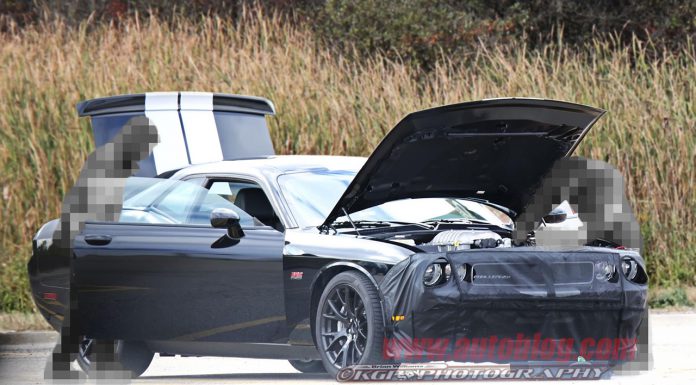 If the latest reports are to be believed, then we could see the highly anticipated 640 hp 'Hellcat' V8 powering the upcoming range-topping Dodge Challenger could be at the upcoming Detroit Motor Show 2014.
If the new supercharged V8 engine does arrive, don't expect it to be fitted to the next Challenger SRT8 as that isn't due out until later this year. As a result, it could simply debut fitted inside a current Challenger or by itself sitting like a piece of art at Dodge's booth.
While the release of the engine could be just days away, specifications about it are still unclear. Some reports state it will by a 6.2-liter unit while others say it will displace 6.4-liters. However big the engine is, it is expected to arrive with either an eight-speed automatic transmission or a Tremec six-speed manual 'box. It is obvious which gearbox we would prefer.
At the moment, it's believed that the current Dodge Challenger will remain on sale through the early months of this year before it's replaced by the next-generation Challenger likely to be the first to adopt the larger V8 powerplant.
The new supercharged V8 has been described as a "last hurrah" for the company before fuel economy standards limit horsepower outputs for American manufacturers. The engine will be built alongside the 5.7-liter and 6.4-liter Hemi V8s currently produced by Chrysler.
[Via Autoblog]