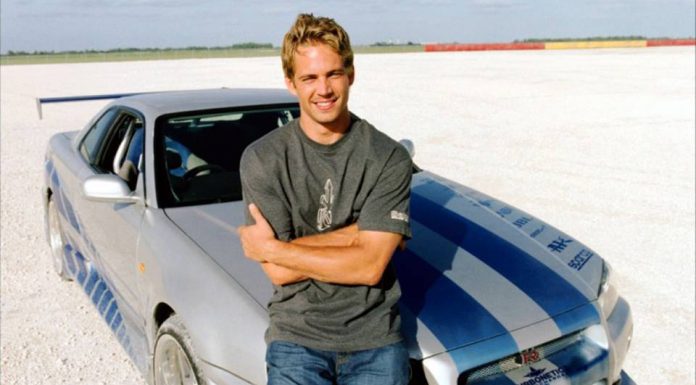 To most of us, we knew him as Brian O'Conner for his role in the Fast and Furious film series. However, off set Walker was also a real humanitarian and a car enthusiast in the truest possible sense. Paul Walker's death has saddened everyone from car lovers to movie fanatics and most of all his closest family and friends. As an avid car enthusiast, Walker lived on the fast lane for most of his life and leaves behind an incredible car collection as well. To keep his memories alive, we have collected some of the best scenes from his movies, alongside some of the best photos while also telling the story of a man the automotive community views as family.
The Fast and The Furious 2001: Walker vs Diesel Drag Race
Too Fast Too Furious: Harpooned by the Cops
Fast and Furious 2009: Walker and Diesel
Fast 5: The Million Dollar Drag Race
http://www.youtube.com/watch?v=iPD9I3ViFXw
Fast and Furious 6: Nissan GT-R( Walker) vs Dodge Challenger (Diesel)
[youtube]http://www.youtube.com/watch?v=rAO5x8DQWk4[/youtube]
Away From The Screen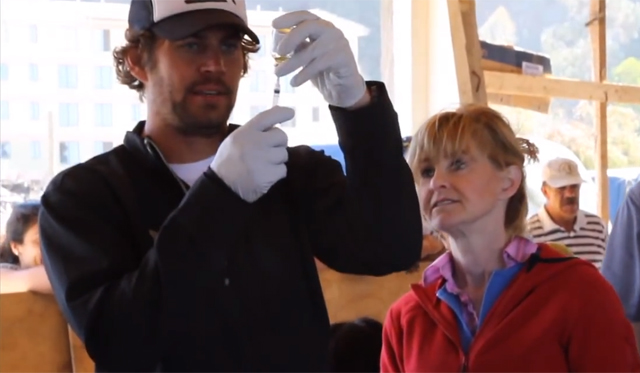 As an humanitarian away from the screen, Paul Walker founded Reach Out Worldwide in 2010, to help out victims of the horrible earthquake in Haiti. The charity also helps out those affected by other natural disasters. In fact, following the 2010 Chile earthquake, Walker flew to Chile to provide help to those suffering. Walker was attending a charity event for Reach Out Worldwide to help raise funds for victims of the Phillipines typhoon when the Porsche Carrera GT he was a passenger in sadly crashed at high speed.
[youtube]http://www.youtube.com/watch?v=ZiGCqsq9aCE[/youtube]
Away from his Reach Out Worldwide work, Walker considered conservationist Jacques Cousteau as his idol and had a keen interest in marine biology. In 2010, he participated in a National Geographic documentary exploring Great White Sharks in Mexico. When asked about his passion for the ocean, Walker once said, "The sea is just a big mystery, really. There are things that are more alien in the ocean than I think are probably alien up in space. It seems like every other day there's a new discovery. You look at it and you're like, 'Really, that's from this planet?' Things that are so bizarre. You know, we're finding creatures living at depths that we thought were completely impossible. They're living by sea vents where the temperature is so hot that we thought it would basically sterilize the water, so to find anything living in those environments is mind-blowing. "
Other key hobbies of Walker's included Brazilian jiu-jitsu, surfing and archery.
Walker's car collection included vintage, import and supercars; other than the Skyline R34 he is well known for, Paul also loved BMW M Cars. Additionally, he owned a Ford Escort Cosworth, BMW '74 2002 Touring and the bright orange Toyota Supra used in the first Fast and Furious movie. In a video taken by The Smoking Tire at AE Performance, his collection alongside Roger Rodas' is extremely impressive. Rodas was also an avid car enthusiast, owner of AE Performance, a racer and the friend that died alongside Walker. Together with Walker, they built a friendship fathered by the race track.
Walker is survived by a 15 year old daughter and will be remembered by family, friends and numerous car and movie lovers all over the world.
Rest in Paradise Paul Walker…