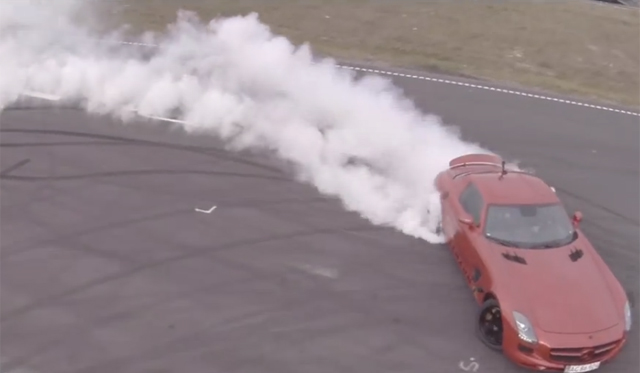 Back in late September, Kleemann took the wraps off its extensive upgrade kit for the soon to be dead Mercedes-Benz SLS AMG.
[youtube]http://www.youtube.com/watch?v=y3LlJhzF9DI#t=30[/youtube]
The most prominent feature separating the Mercedes-Benz SLS AMG by Kleemann from the standard car is the fitment of a potent supercharger. In addition to this major upgrade, Kleemann also offers customers the choice to fit a stainless steel sports exhaust system complete with a remote control, dual mid-muffler and a bolt-on cat back system.
To showcase just how potent the supercharged Mercedes-Benz SLS AMG by Kleemann is, the crew teamed up with GoPro to put together the following minute long filmed solely from GoPro Hero 3+ action cameras! Featuring all the tire smoking action you could wish for, this is definitely worth a watch!