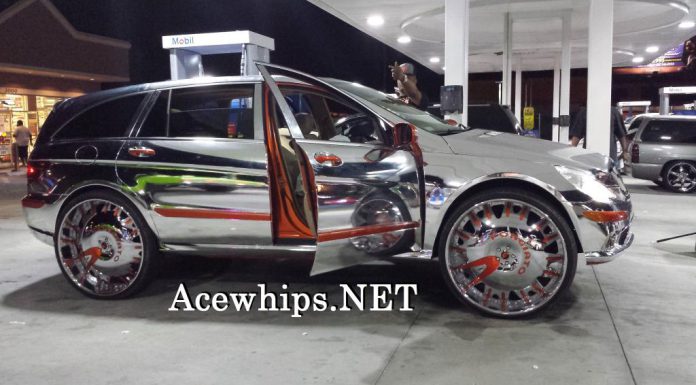 What's the best way to ruin an otherwise luxurious Mercedes-Benz? Well, ask the guys at Ace Whips who have just come up with this chrome Mercedes-Benz R500 complete with massive 30-inch alloy wheels.
[youtube]http://www.youtube.com/watch?v=wZT97QlKAEM#t=51[/youtube]
While the regular R500 is far from a good looking car, these simple modifications completely ruin the aesthetics the German family car. What's more, Ace Whips have also fitted it with a brand new chrome grille, chrome front air intakes and a selection of bright orange accents.
We'd hate to know how this car would drive and would be utterly embarrassed to be spotted anywhere near it! Do you agree?