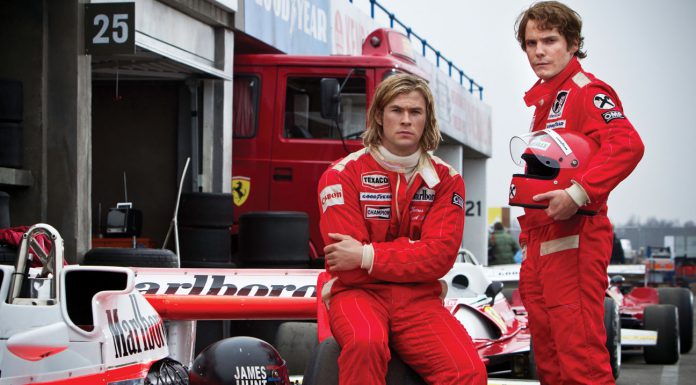 Rivalries, accusations, glitz, glamor, fast cars and even faster women, it can only be one thing; Formula 1. Hollywood loves stories like the bitter battle between James Hunt and Niki Lauda for the memorable 1976 Formula One World Championship: two men, with polarized temperaments, each literally defying death to gain supremacy over his rival in an age where year upon year, the sport would claim multiple lives. A fight to the death to win, these are not drivers, these are gladiators.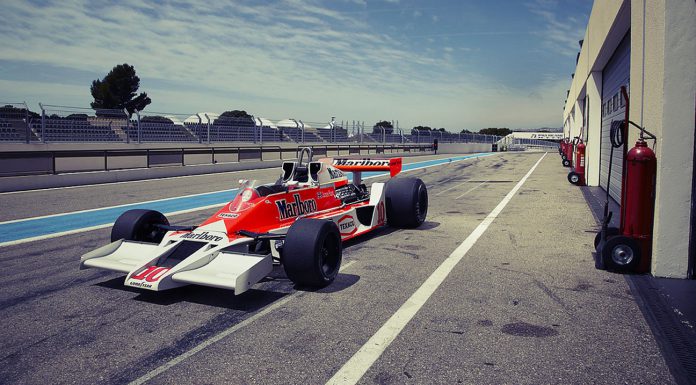 Australian actor Chris Hemsworth, whos career began on hit TV show 'Home and Away' and more recently portraying Thor, takes the star role as the blond, glamorous English playboy that is James Hunt, driving for McLaren. His character is somewhat reckless, an avid risk taker who is seen drinking and smoking before races with two or three gold seeking young women attached to each of his sculpted arms.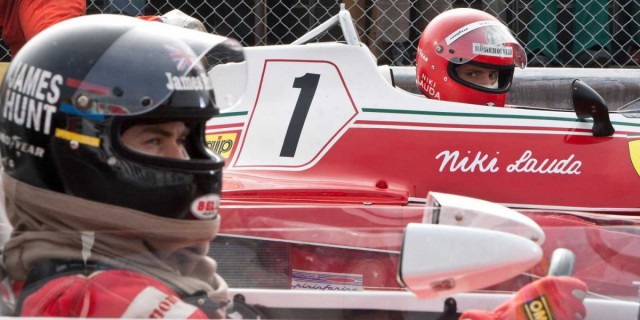 On the other side of the grid, and fence, is the legendary Niki Lauda. The Austrian, driving for Ferrari, is played with remarkable conviction by German actor Daniel Brűhl. Lauda was calculative, hard working, and focused purely at the job at hand, the kid at school that nailed every test at the cost of having friends.
[youtube]http://youtu.be/lzNbGH1oZJc[/youtube]
Rush features lust, tension, moments of comedy and scenes that will have to enthralled in motor racing like you've never experienced before. The purpose of the movies was not to portray this celebrity lifestyle that is the facade of the sport, but to highlight that behind the intricately crafted steering wheels of overwhelming cars, sit human beings that fear for their lives every time they head out on track to put on a show. A must see for fanatics and those who are alien to the sport alike.
Thank you to McLaren for hosting GTspirit at the preview screening of Rush.