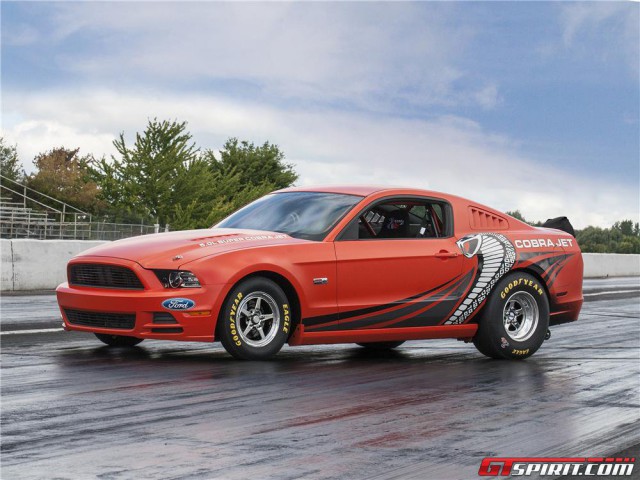 The first prototype for the incredible 2014 Ford Mustang Cobra Jet recently went under the hammer at the Barrett-Jackson Las Vegas Auctions and ended up selling for $200,000!
The Ford Mustang Cobra Jet Prototype features a 5.0-liter TiVCT engine which includes CNC ported heads, low-drag accessory drive, and a Cobra Jet induction system. Other features of the Cobra Jet include electric power steering, lightweight body mods, an updated roll cage, revised brake pedal ratio, and better rear suspension. The aforementioned engine is then mated to a T4 racing transmission.
All proceeds from the sale benefitted the National Multiple Sclerosis Society.