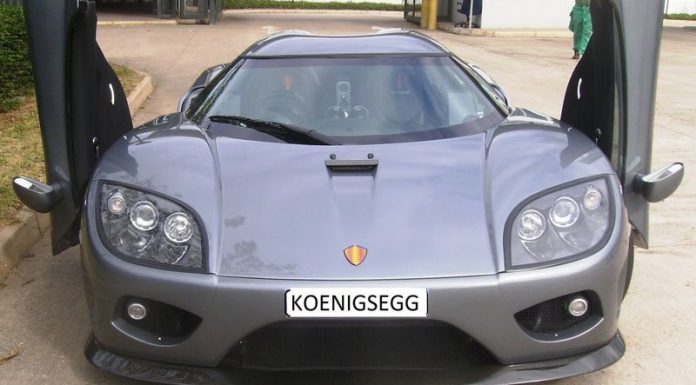 The only Koenigsegg CCXR in South Africa is currently up for sale for 9 million South African Rand which is the equivalent of just under $900,000 USD.
The car is currently listed on Gumtree and seems, at first glace, to be a perfect example of this stunning Swedish hypercar. Built in 2008, this grey Koenigsegg CCXR has covered just 2,000 kilometers and is fitted with a manual transmission. Under the hood, the Koenigsegg CCXR is fitted with a mid-mounted, twin-supercharged 4.7-liter V8 engine producing 1,064hp while running on E100 ethanol. Making the Koenigsegg CCXR all the more versatile is that it can also run on standard 98 octane petrol.
When filled with ethanol, the Koenigsegg CCXR can sprint to 62mph in just 2.7 seconds, 0-124mph in 8.9 seconds and has a claimed top speed in excess of 250mph.
Just 6 Koenigsegg CCXRs were ever produced with just 4 as the CCXR Edition and the remaining two being designated as the Koenigsegg CCXR Special Edition. This particular CCXR is the Edition variant and is distinguished from the uprated CCXR Special Edition as it doesn't have a bare carbon fiber finish nor the upgraded aerodynamics of the Special Edition.
The car is right-hand drive and if you're a wealthy South African reader, then be sure to check out more information below! Although first, you will probably want to check out our earlier article when this Franken-Koenigsegg CCXR was spotted looking slightly less pristine.
The repair was done by Peter Bailey at Bailey Cars who called the Koenigsegg CCXR repair a "Special Project". The owner crashed the CCXR in early 2011 and was quoted R6.0 million by Koenigsegg for a full repair. Bailey Cars manufactured all the necessary parts, including the bodywork, radiator, suspension and front windscreen.
[Via GumTree]