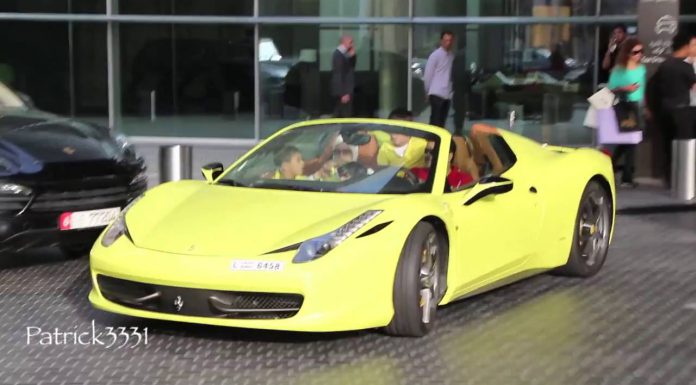 The coupe rule is simply denoted by number 2. Well, that has been the case especially with the two-seat sports cars. While the Maserati GranCabrio allows you and your family to ride on Italian leather in the open air, most of the Italian sport cars only allow two people to enjoy this type of drive. However, a family in Dubai doesn't see that as a big deal, they comfortably fit in their Ferrari 458 Spider!
The video was shot by YouTube user Patrick3331 who spotted the Italian car in this condition. As much as it may be dangerous, we may only consider this as one of those family fun moments, and every family is entitled to such moments. However, for long distances this is utterly impossible as even the passengers will get tired from the squeezing.
Nevertheless, the 4.5 liter V8 is not maimed of its performance even under such conditions. It still produces a good 562hp with a top speed of 319km/h a little less than the coupe which does 325km/h. o-100km/h is still achieved in less than 3.4 seconds.