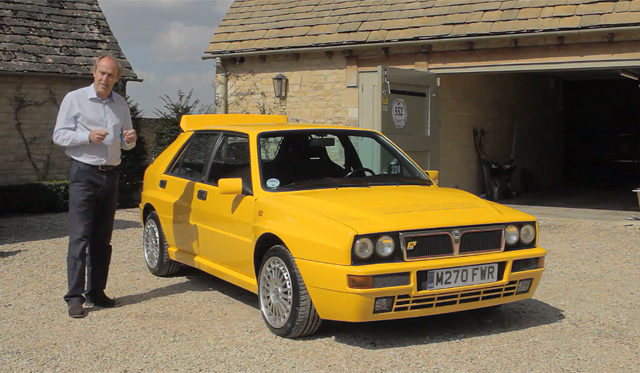 Evo Magazine's founder Harry Metcalfe as always been one more than happy to share his impressive car collection with the masses, and after recently selling his Pagani Zonda C12S, a hole was inevitably left in the stable.
Fortunately however, a new car has been purchased to not necessarily replace the Zonda, but to simply offer yet another means to express his love for all things automotive with that car being the legendary and absolutely iconic Delta Intergrale Evo II.
Originally derived from Lancia's extremely successful WRC car from the late 80's and early 90's, which won 6 World Rally Championship cars in a row, the Lancia Delta Intergrale Evo II is the most potent road-legal Intergrale produced with this particular example producing around 240hp and 250lb-ft of torque.
While those figures may not seem all that impressive, the advanced suspension and all-wheel drive systems combined with the car's overall lightweight body, make the Lancia Delta Intergrale Evo II a true performance machine which is displayed nicely in the latest episode of evo diaries.