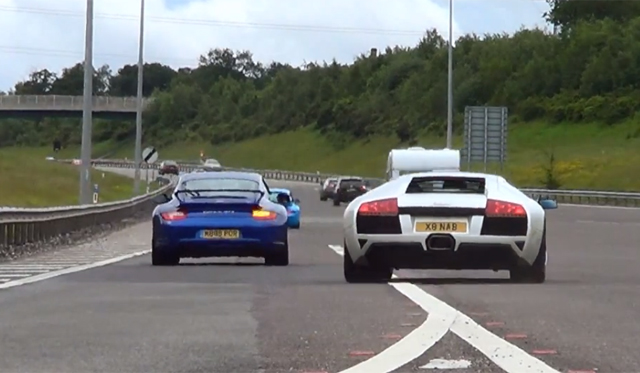 Spotting a single supercar driving on public roads is a rare occurrence in many places around the world, but in the U.K, they are certainly quite common as the following clip shows.
The Supercar Driver on YouTube filmed the following clip of at least 50 insane supercars entering a highway in Britain after attending a supercar event and the following clip includes some of the fastest cars currently on the market.
Cars included in the clip are two McLaren MP4-12C's, a Lamborghini Aventador, a Noble M15, numerous Porsche 911's and a Lamborghini Murcielago LP640 as well as a selection of Nissan GT-R's, Aston Martin's and Ferrari's and all the insane exhaust notes you could hope for!