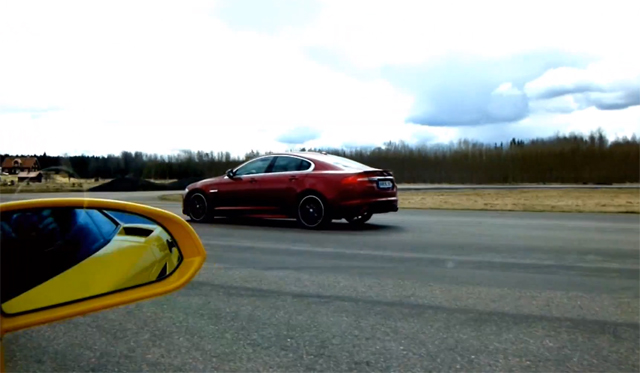 The high-performance sedan market has really kicked off in the past few years with the once BMW M5 dominated market now including entrants from company's such as Mercedes-Benz, Jaguar and even the likes of Cadillac with their CTS-V.
Consequently, as interest in this market continues to grow, manufacturer continue to pump out new and improved models and as with any new models released by any manufacturer, they have to be more powerful and faster than previous models as well as on par with rival cars.
As a result, when Jaguar engineers were tasked with producing a BMW M5 rival in the shape of the Jaguar XFR sedan, a massive 5.0-liter supercharged V8 engine was dropped into the front producing 510hp and 470lb-ft, figures which were extremely impressive in the junior supercar market 5 or 10 years ago.
One of numerous supercars produced before the Jaguar XFR to also deliver around 500hp, was the original generation Lamborghini Gallardo. As a result, pitting these two together seams an ideal way to compare modern day sedans with former supercars and that's exactly what Alex Andersson on YouTube has done with his latest clip and the result may actually surprise you!