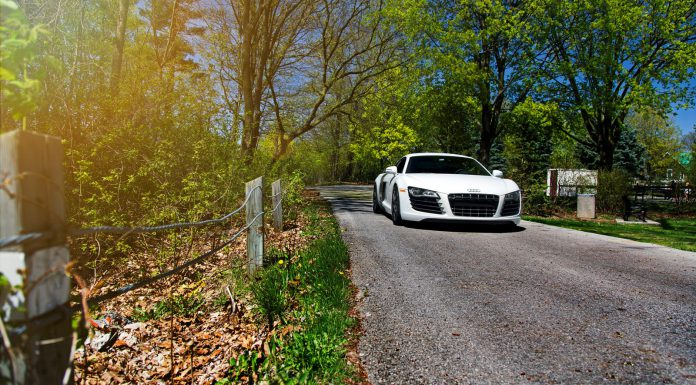 Our latest Photo Of The Day comes from Ontario, Canada and features an awesome white Audi R8 tuned by Pfaff Tuning and were HRE P40SC wheels with H&R Springs.
The unique quality of the following shot simply speaks for itself and with some trick photoshopping, the car and its surrounding really pop off the screen in the following image.
What's more, it's the perfect size for most computer wallpapers!