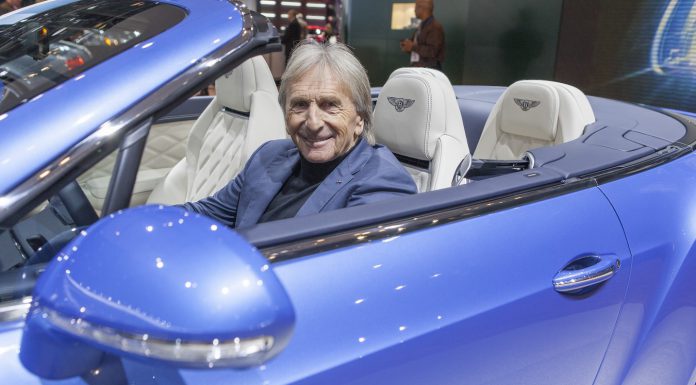 Salon Privé has officially announced the line up of 2013 judges for the Chubb Insurance Concours d'Elégance. The prestigious event is set to take place from the 4th to 6th of September later on this year. This is the eighth consecutive year that the event is taking place.
Salon Privé is the UK's premier 'boutique' motoring event comprising of the British Super Car Show, Chubb Insurance Concours d'Elégance, Chubb Insurance Tour d'Elégance, The Concepts & Prototypes Display, Boodles Ladies' Day, The Hyper Car Collection EFG Private Bank Art & Memorabilia Fayre and a Luxury Brands Village. That totals up to seven events under in one location.
The announced judges will lead the Chubb Insurance Concours d'Elégance, Endurance racing legend and five times Le Mans winner, Derek Bell MBE will once again lead the judging at the evnt and this is whyat he had to say;
2013 is my 4th year as Chief Concours Judge at Salon Privé, and it is an honour to be asked back to lead this increasingly prestigious gathering of renowned and revered experts from the automotive world. Salon Privé comes back stronger year after year, with a bigger and better Concours, more stunning car debuts, a collection of luxury brands to die for, and with this year's judges, the organisers have really surpassed themselves. It is a truly stunning line up – and I'm not just referring to the judges – visitors to Syon this September are in for an unforgettable treat – see you there.
The following is the list of judges;
• Derek Bell MBE (Chief Judge)
• TV's Fifth Gear presenter, Vicki Butler-Henderson
• Chairman of Pebble Beach Concours d'Elégance, Sandra Button
• Motoring journalist, Andrew Frankel
• Ferrari enthusiast and historian, Marcel Massini
• CEO of Spyker Cars, Victor Muller
• President of Historica Selecta, Adolfo Orsi
• Motorsport commentator, Steve Parrish
• Royal Automobile Club Chairman, Tom Purves
• Aston Martin Design Director, Marek Reichman
• McLaren Automotive Styling Director, Frank Stephenson
• Automotive designer, Peter Stevens
• Rolls-Royce Design Director, Giles Taylor
• Motorcycle journalist, Malcolm Wheeler
• Motor-racing commentator, Murray Walker OBE
• Ford Motor Company Chief Concept Designer, David Woodhouse
• Zagato Design Chief, Andrea Zagato
According to the organizers, the entries to the Concours are closed but special entrants can be considered in the cars and motorcycle category; interested parties can register through here. As for the public, tickets to the event can be bought here.
2012 Salon Prive