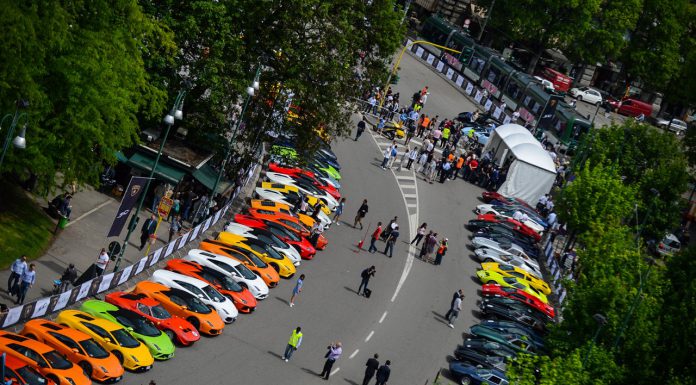 We now have the day's photos from the Lamborghini Grand Giro day one convoy. The participants covered 270km after leaving Milan at 9am heading to Forte dei Marmi. They cruised along the Tyrrhenian coast, Aveto Natural Regional Park and the Trebbia River valley before stopping over for lunch at the Saint Columbanus Monastery in Bobbio. They arrived at their destination in style allowing the residents and tourists to enjoy a rare sight of thousands of horsepower on the streets.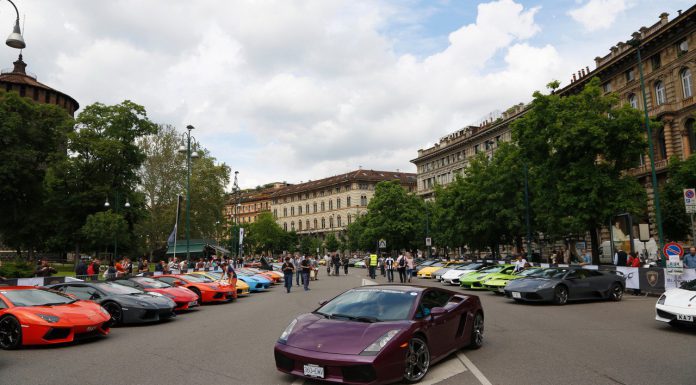 Many of us may have seen all sorts of Lamborghini models but never before have we seen such a large number of cars from the house of the raging bull, all at once! The Lamborghinis in the event represent almost every model that Lamborghini has made, they include three 350 GTs, five 400 GTs, seventeen Miuras, eight Espadas, two Jaramas, six Urracos, 15 Countachs, one LM 002, 21 Diablos and 36 Murcielagos. The Lamborghini Gallardo is the most represented with 123 registrations.
Keep it locked here as we show you today's event once they complete it. They plan on driving to Rome, passing through 4° Stormo of Air Force at Grosseto.