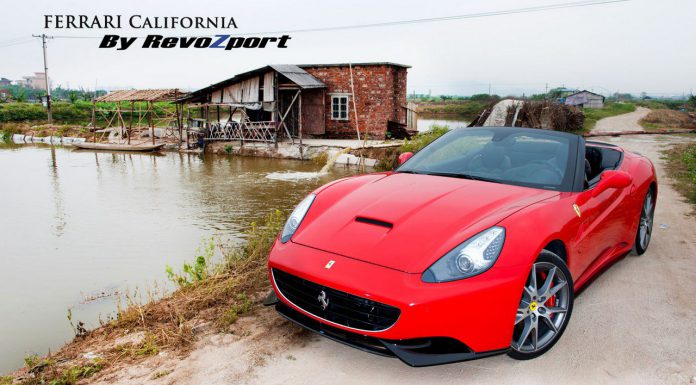 We showed you a Ferrari F12 by Revozport but alongside that release, there was also a Ferrari California treated to the same aerodynamic parts from the Hong Kong-based tuner. Still in red as the F12 Berlinetta, this car comes with a new RZF-California carbon fiber front splitter that mounts to the side of the bumper. It adds 3 inches of widths and is available in gloss or matt finishing at a price of $1500.
The package doesn't end there as the sides of the car are treated to the a pair of RZF-California carbon fiber side skirt mounted on the side sills giving the door sills extra width, likewise, it comes with gloss or matt finishing at a price of $1900. To create more downforce, the tuner adds a carbon fiber trunk lip spoiler added on the trunk, while also giving it an aggressive stance. It comes in a gloss or matt finishing and costs $1300.
Lastly is the wild looking carbon rear diffuser that helps generate more downforce on the car giving you more stability at high speed. This piece costs $2900.