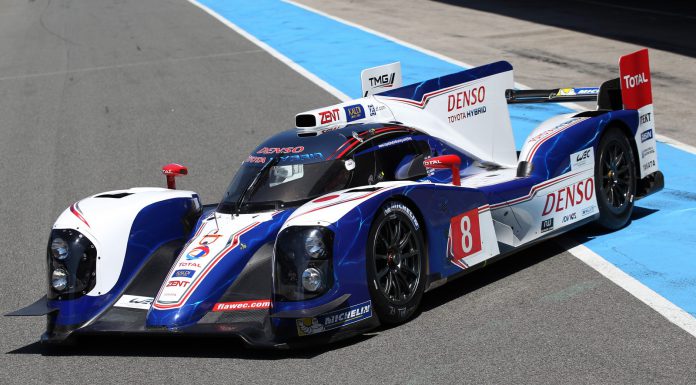 This is the recently updated Toyota TS030 Hybrid race car, they updated it before the start of the season and now there are newer updates and among the notable ones include the re-designed lights, at least that we can see. If you have been following FIA World Endurance Championship (WEC), then you must know that this car is the biggest opponent to the current leader, Audi R18 e-tron quattro, especially during the 6 Hours of Silverstone where they almost ended the Audi winning streak.
Toyota are very keen with what they want, and this goes without saying that one must do more than enough to keep such a car up to date especially if your biggest opponent is Audi. The lights you see on this one are quite similar to those used in the initial prototype.
So, what updates are we talking about here? According to Toyota Hybrid Racing, the car has a revised aerodynamic package with an updated monocoque that sees a more improved performance. The updates also help minimize the impact of updated regulations in 2013 which increase the minimum weight for manufacturer LMP1 cars by 15kg. The race car is powered by a super capacitor delivering 300hp of boost automatically adding to the 530hp generated by a 3.4litre, normally-aspirated V8 petrol engine.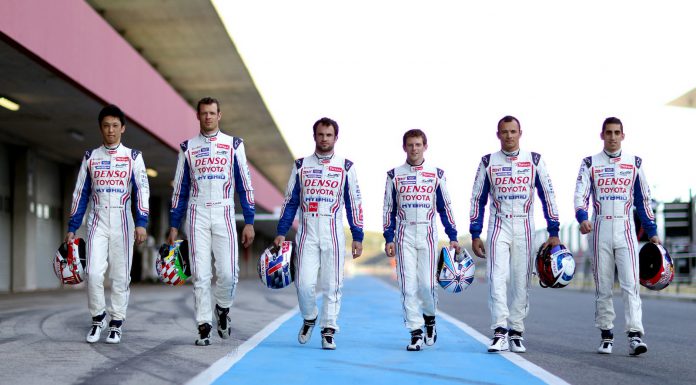 The team has showed quite some racing so far starting with Silverstone, UK on 14 April. The schedule ahead starts at Spa-Francorchamps, Belgium on 4 May, Le Mans, France on 22 June, Sao Paulo, Brazil on 1 September, Austin, United States on 22 September, Fuji, Japan on 20 October, Shanghai, China on 10 November and finally Bahrain on 30 November.