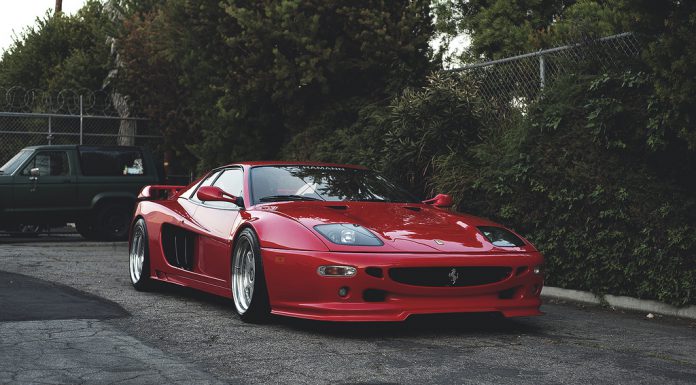 When the word Testarossa comes to mind, we think of Ferrari, that's right and only one Ferrari Testarossa will likely ringer your mind better than the rest, it's the Ferrari 512M-the last Testarossa ever built. The Ferrari Testarossa is by far one of the most common Ferraris having been built in numbers of 10,000s of the Ferrari 512 TR and 512 M.
Our feature today is the Ferrari 512 M which was only built in 500 units, thanks to tuner SP Engineering who made the photoshoot you see below. SP Engineering is the tuner who showed us a 1998 Lamborghini Diablo SV Monterey Edition. This particular Ferrari 512 M is unique because it features a Hamann widebody kit.
Out of the 500 made, only 2 received this Hamann widebody kit and this is the only one in the US. The kit comprises of a new front bumper which was integrated with a spoiler lip before adding ellipsoid beams and direction indicators.