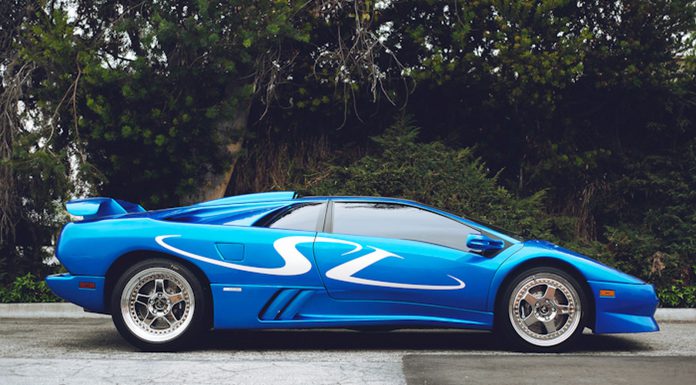 This is the 1998 Lamborghini Diablo SV Monterey Edition, one of only 20 made; in fact this is the number 20! It's finished in a rare Lightning Blue color cream making it different from the other 19 remaining, which were finished in different shades as Lime Green, Pearl Yellow, Verde Scandal and Le Mans Blue.
The photoshoot from SP Engineering a tuner based in California reveals the distinct looks of this special edition Diablo such as the a slightly redesigned air intake in front of the rear wheels, similar to the ones used on the Diablo SE30 and the Diablo VT Roadster models. The powerhouse was a mighty 5.7 liter V12 producing 535bhp and to buy one if you got lucky back in the day, it would cost you $245,000.
This car was created for the United States market only.