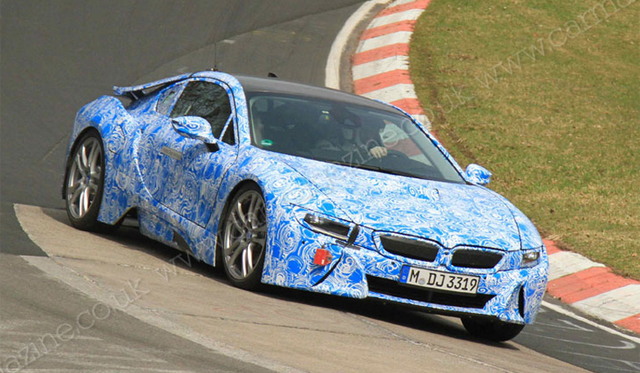 The 2014 BMW i8 supercar has been spotted testing yet again, this time at the infamous Nurburgring featuring the car's nos synonymous bright blue camouflage.
Featuring a 170hp electric motor and a 1.5-liter three-cylinder engine developing 223hp and 295lb-ft of torque, the 2014 BMW i8 is set to be quite an impressive performance machine with the whole car tipping the scales at just 1450kg.
Ultimately, the 2014 BMW i8 is expected to hit 62mph in just 4.9 seconds and a top speed of 156mph.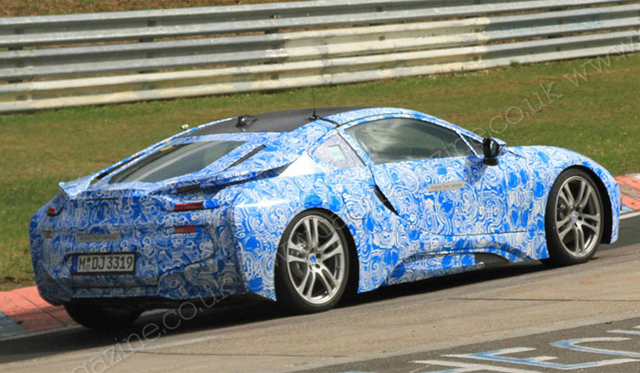 Not long after being first revealed in concept form, reports were circulating suggesting that BMW would developing an M-variant of the i8, but those rumors have been put to rest by Car Magazine claiming that such a car is no longer part of the programme.
[Via Car Magazine]