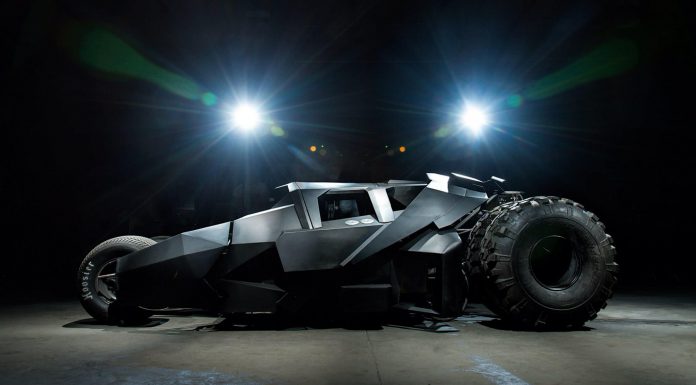 Regular readers will be well aware that Team Galag, two year Gumball 3000 veterans, will be taking two unique cars to Gumball 3000 2013. The first will be a bespoke supercar named TG1, the second is this; a road legal replica of Batman's Tumbler!
The pictures you see in the gallery below reveal the Tumbler in a late stage of the build process. Since the photos were taken, the car has taken to the streets, ahead of its official unveil at the Gumball 3000 start line.
Team Galag's Custom Batman Tumbler was built by US manufacturer, Parker Brothers Concepts. It is an exact replica of the car from the Dark Knight film series. Under the seemingly bodywork sits a 400hp 6.2-liter V8 engine surrounded by a bespoke tubular chassis. The car has been built to last the full 3000 miles!