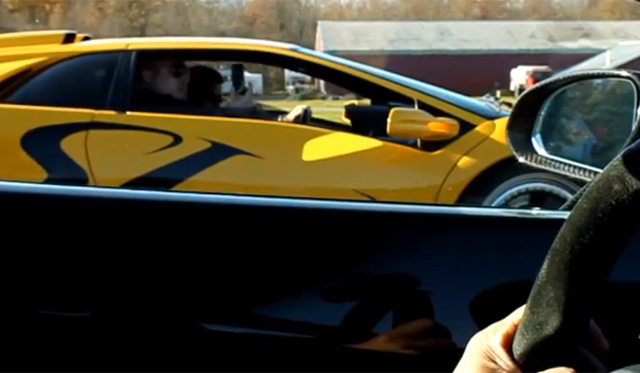 Despite being separated by more than 10 years, the Lamborghini Gallardo Superleggera and Lamborghini Diablo SV seem like worthy advisories on paper at least.
The Lamborghini Gallardo Superleggera is powered by a 5.0-liter V10 engine pumping out 523hp while the Lamborghini Diablo SV is powered by a V12 engine delivering an almost identical 510hp.
However, while their power outputs may be very similar, how they put that power to the ground is a whole other story.
The Lamborghini Gallardo Superleggera is all-wheel drive while the Diablo SV is only driven by the rear-wheels.
What this brings us to is the following video where the two race each other in a rolling drag race and despite seeming similar on paper, the result couldn't be any more definitive!