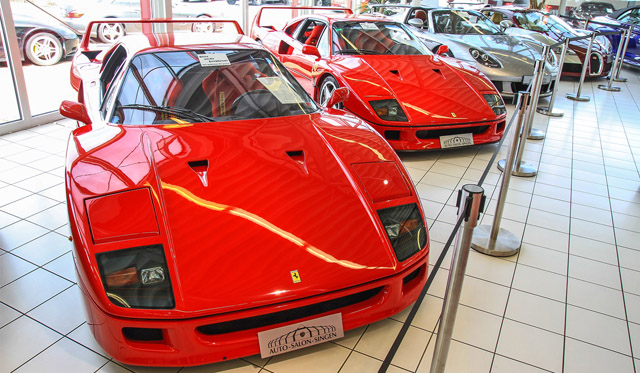 Auto-Salon-Singen first opened its doors in 1985 whem Mr. Fridolin Koltes gathered a showroom for more that 50 exclusive sport cars. Year by year Singen grew and grew until finally, with a 4,000 square meter total display area, between 150 and 200 cars ended up on display.
The dealership consists of a customer comfort area, as well as a workshop and service area. A team of experienced mechanics can repair and restore current supercars as well as classic sport cars of the past.
Auto Salon Singen is located south of Germany near Swiss border and should be a mandatory for all stops petrolheds.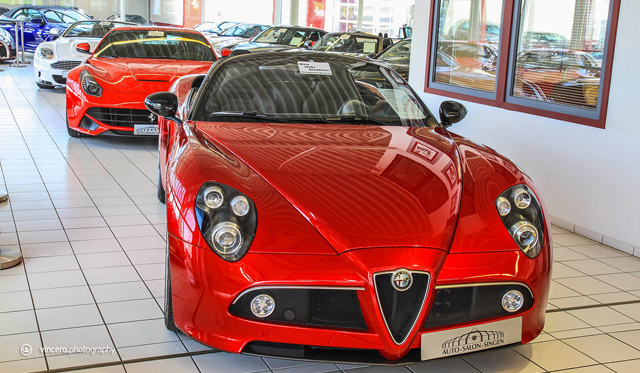 The showroom is divided into three main parts with a separate service area. Classic, modern and supersports. During my visit the showroom dispayed more that 160 cars.
The pictures above reveal the contents of the Supersports showroom including two Ferrari F40's, a Porsche Carrera GT, a Bugatti Veyron, a McLaren SLR and 722 model, a Ferrari F12 Berlineta and Alfa Romeo 8C Spider, among others.
The modern Showroom has a fine display of Ferrari models like the Ferrari F430, 599, California and few Lamborghini Gallardo. In front of the showroom, near the road is the Porsche area with more than 15 cars from the 911 range include the Turbo and GT3.