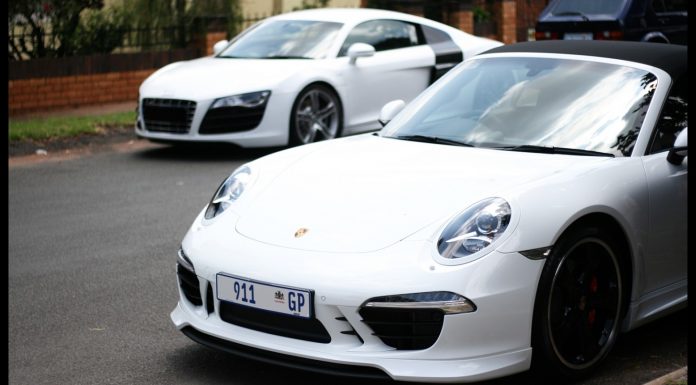 Spotting a Porsche 911 tuned by TechArt outside of Europe is an achievement in itself and while in Johannesburg, South Africa, Divyesh Dajee stumbled upon just that after seeing a white TechArt Porsche Carrera S Cabriolet parked alongside a white Audi R8.
What's more, the TechArt Porsche Carrera S Cabriolet isn't an older generation of cars and is in fact the brand new 991-generation Porsche 911 while the Audi R8 is the top of the range 5.2 V10 model!
As far as supercar spots go in areas you wouldn't expect to find them, this has got to be one of the best!