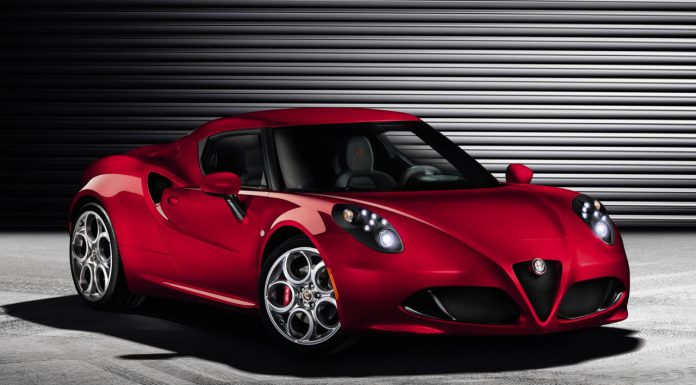 In order to relaunch the Alfa Romeo brand with a bang in the U.S. in the coming twelve months, the Italian company recently introduced the brand new Alfa Romeo 4C produced with the U.S. at the forefront of its mind. As a matter of fact, at least 1,000 Alfa Romeo 4C's are expected to be shipped across the Atlantic annually, but despite such decent numbers, not all U.S. dealerships will get their hands on the new entry-level sports car.
According to Chrysler Group vice president for network development and fleet, Peter Grady, only the best performing dealerships will be able to sell the Alfa Romeo 4C, a move very similar to Chevrolet limiting the new Corvette Stingray to its best dealers.
While speaking with Auto News, Grady said, "The 4C is the first vehicle that comes at the end of this calendar year, and it's going to go to the current Fiat dealers that are performing.
"So if you're selling and you're taking care of your customer, you'll be first up for Alfa Romeo."
However, as to not disadvantage those dealerships confined by remote locations, the necessary adjustments will be made to ensure they have an equal chance of being selected to sell the 4C.
[Via AutoNews]