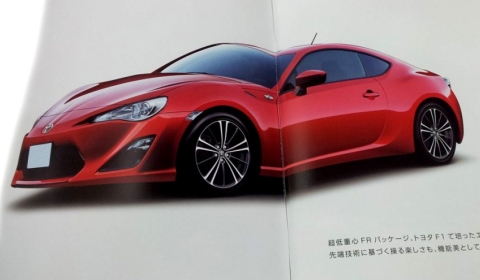 Following a series of leaked scans revealed on thursday, a second series of Toyota FT-86 pictures has been revealed via the unofficial FT-86 forum ahead of its unveiling at the Tokyo Motor Show.
The pictures show a red Toyota FT-86 and interesting info on the new Asian sports car. On one of the pictures you will see the optional aero kits (Type-A left, Type-B right).
Other information includes text line referring to the low drag coefficient, rear wheel drive, aggressive wheel fenders, high diffuser, and a window design passed down from the legendary Toyota 2000GT.
[Via Autoblog.nl]