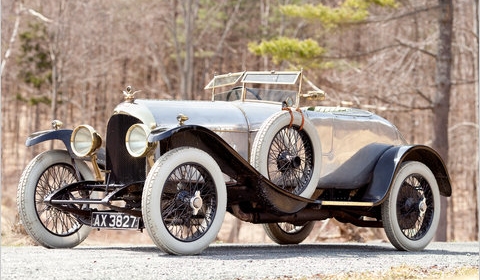 90 years after Bentley's very first customer, Noel Van Raalte, took delivery of chassis number 3 for the princely sum of £ 1,150, that same three-liter was sold at the Gooding & Co. auction at Pebble Beach for a price of $ 962,500.
Chassis number 3 is an extraordinary, 'matching-numbers' car with original aluminium coachwork and brass brightwork.
The true test of the engineering of the three liter came with wins at the 24 Hours of Le Mans endurance race in 1924 and 1927, the start of a run of five Bentley victories in eight years. The legend had been born in a successful albeit short period since the founding of Bentley in 1919 and this sporting heritage remains at the heart of all Bentley models today.