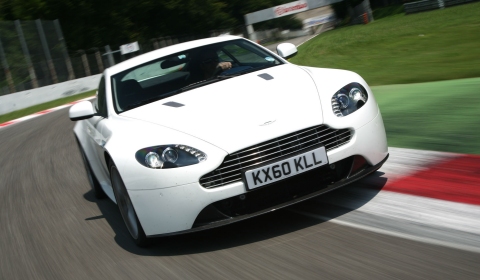 Aston Martin will welcome to the fourth event of the Big 5 Driving Experiences – On Track Nürburgring on the 29th of August. The Big 5 started earlier this year in February with Aston Martin On Ice at the luxury resort of St Moritz.
On Track then initiated with the first of Performance Driving courses at the Boxberg proving ground in Germany on the 22nd of May. Monza On Track followed on the 30th of June. After this Grand Prix Nürburgring On Track experience on the 29th of August, the series will come to a close with the Spa-Francochamps On Track event offering the "La Rouge" experience on the 28th of September 2011.
At all events, Aston Martin owners are invited to participate in their own cars learning firsthand the best techniques for every-day use, and the cars' technologies with full support by Aston Martin with the support of professional instructors. In addition, Aston Martin also provides the full range of the Vantage family, the DB9, DBS and the Rapide including also the brand new V8 Vantage S and Virage models.