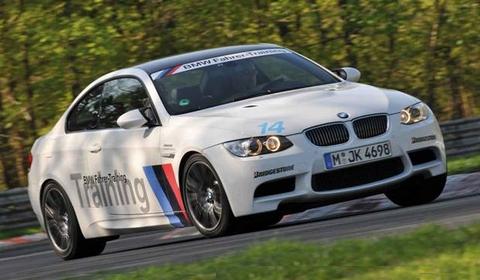 A few days ago we reported that the Ring Taxi BMW M5 wouldn't be active anymore at the Nürburgring Nordschleife racing track. The sad news now seems to be mitigated as it was officially announced that the BMW M5 will be replaced by an E92 M3 for at least one season!
BMW states:
The BMW Ring-Taxi will continue in 2011 and use the BMW M3 this year. It will be driven by the instructors from the BMW Driving Experience program – much like it used to be in the past years.
It seems that the production stop of the M5 and the release of its successor, the upcoming F10 M5 may have influenced the change of Ring Taxi for 2011. For more information on when the M3 will be available please visit the Ring Taxi website!
[Via M3Post]