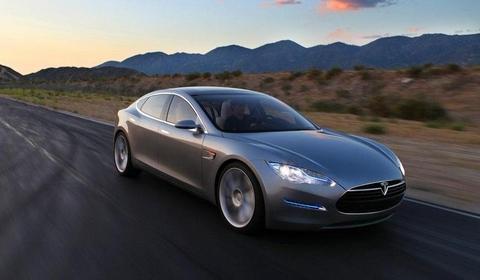 Ever since the production ready Tesla Model S was shown at CES 2011 in January, we were awaiting the news on the first deliveries taking place. It now seems we will have to be patient for another year. Tesla plans to produce 5,000 units in 2012 before going full-tilt in 2013 with a 20,000 vehicle production run.
During a celebration in honour of its latest store, located in Milan, Italy, the guys from Tesla announced that the first deliveries in the North American-market are scheduled for spring 2012.
The first 1,000 vehicles to rolling of the assembly line will be Signature Series cars, which means they're fitted with 300-mile range batteries and identifying options. Once those are all sold, Tesla will continue to produce 300-mile range cars with optional 230-mile and 160-mile Model S sedans following later in the year.
The base 160-mile range Tesla Model S will start at $ 57,000, but thanks to a $ 7,500 tax credit the total price will be lowered to just $ 49,500. The 230-mile range Model S will add $ 10,000 to the base price while the range-topping 300-mile Model S adds $ 20,000.