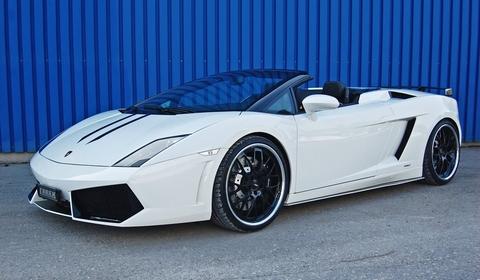 Tuner Carex has presented two sets of wheels for the Lamborghini Gallardo LP560-4 Spyder. They also lowered the Gallardo, added a rear wing and LP570-4 Spyder Performante striping.
The two sets of wheels are named GFG "Messina" and GFG "Gavar". The first set is shown on the passenger side of the Gallardo and other set were outfitted to the drivers side.
Up to you to decide which one looks the best!