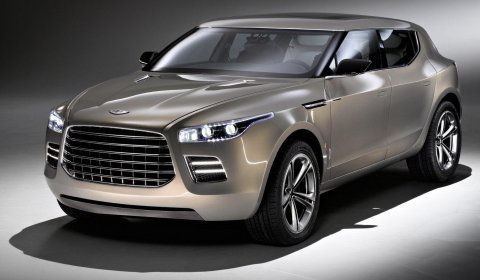 Aston Martin confirmed the revival of the Lagonda brand. Lagonda will focus on high-end luxury SUVs. These will be built around a four-door, four-seat, four-wheel-drive premise, which also needs to cope with rough terrain.
At the 2009 Geneva Motor Show, Aston Martin unveiled the Lagonda Concept. Although this SUV wasn't received well by the public, it showed the direction in which Aston Martin would like to go with Lagonda. Ulrich Bez, CEO of Aston Martin, says:
The Lagonda brand would allow us to develop cars which can have a different character than a sports car. Lagonda will have its own niche with luxurious and truly versatile products suitable for both existing and emerging markets.
The four-wheel-drive Lagonda will be especially targeted at emerging markets like Russia and China. To enhance their appeal in these markets, Lagonda will offer armoured versions. Janette Green, Aston's director of brand communications:
Lagonda models would be vehicles that could be used all year round in markets such as Russia where specialized sports cars such as Aston Martins could only be used for three or four months each year. In Russia, for example, you need a car that can cope with difficult roads and harsh winters.
Ulrich Bez said back in October that the Lagonda Concept will go into production. According to Bez, there will be multiple Lagonda models. This line-up will span £ 100-300k ($ 160-480k). This would place the Lagonda models above SUVs like the Porsche Cayenne, Range Rover, Mercedes G- and GL-Class. Bentley is planning a crossover SUV, other rivals could be the Dartz Prombron or the Brabus G V12.
Aston Martin is currently seeking financial backing for the project and an automotive partner to provide platform and drivetrain technologies. These technology could come from Mercedes-Benz, since the Germans already have a partnership with Aston Martin and the Lagonda SUV was based on the Mercedes GL.
Let's hope that the design of the upcoming Lagonda models will be more exciting that the concept presented at the Geneva Motor Show two years ago.