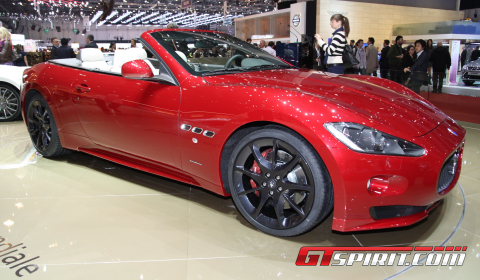 Maserati has official shown their latest addition to the line-up of sports cars, the Maserati GranCabrio Sport at the 81st International Auto Salon in Geneva.
The upgraded four-seater luxury convertible comes with a refreshed black grill with integrated Maserati logo. The headlights come with a black and white touch that makes the Maserati look more aggressive. The red color shown on the live pictures is the brand new "Rosso Trionfale" color trim.
An extra 10hp brings the total output of the engine to 450 horses. The GranCabrio Sport engine creates a 510Nm of maximum torque, which means a plus of 20Nm. The extra power is derived to the streets through a slightly reviewed gearbox and an adapted Skyhook active-suspension system.