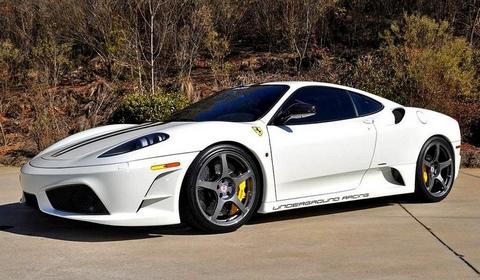 Generally speaking we can associate the name Underground Racing with an output of thousand horsepower or more. The American tuner has shown us amazing tuning kits on cars like the Ferrari 458 Italia or a Lamborghini that got baptized as LP 1000-4.
Of course, these engineers at UR didn't forget about the cars which are a bit 'older'. One of their latest projects is based on the Ferrari 430 Scuderia. The car shown here is the first TT Scuderia that comes with the full Stage III setup.
The result on the dyno is quite impressive. The V8 produces 950hp on pump gas (93 octane) and a stunning 1250 horses on race gas.
[Via L4P]