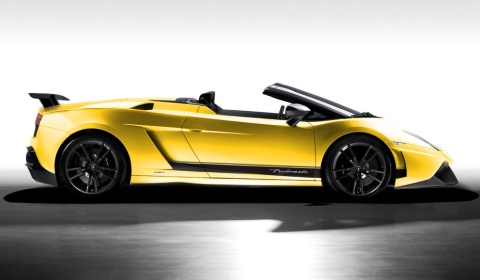 The new Lamborghini LP570-4 Superleggera Spyder is heading our way. We informed you about that fact three days ago. Insiders have told Teamspeed that the new vehicle will be called Performante, referring to Performance as discussed before.
The roofless LP570-4 will be a mix between the coupé Superleggera and the LP560-4 Spyder. The technical setup is the same as the Superleggera and the roof similar to the Spyder. Expect a release sometime next year. It is unknown when we will see the sports car. Same goes for the price tag.
Stay tuned for more!