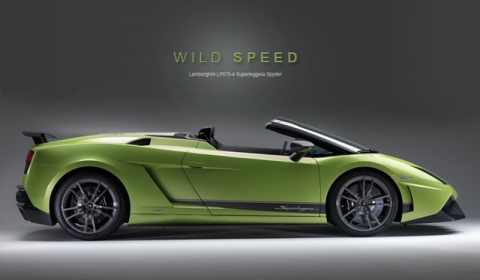 It is a known fact that Lamborghini is working on a new release within the Gallardo line-up. Following the LP560-4, the Spyder, the Valentino Balboni Edition and the Superleggera a new Gallardo is being developed at this moment. The guys over at Autogespot.com suggest that the next release will be a Lamborghini Gallardo LP570-4 Performance or LP570-4 Spyder making its official debut in March 2011.
We generally think that a fifth member to the Gallardo series will not be revealed in Geneva. The stage will be kept free for the brand new Murcielago replacement – named Jota – spotted around the world while finishing the final test phases. Two releases at the same time would be too much for the Italian sports car brand.
However, the release of a 'performance' or roofless version of the Gallardo LP570-4 is planned. The vehicle was spotted while testing at the Nürburgring. The final release of the 'bull' will have two strips covering the complete body from front to back, similar to the Ferrari 430 Scuderia. The engine hood will be made of glass, making the engine and retractable roof directly visible.
The 'Performance' will weigh 65kgs less than the LP560-4 Spyder and has 570hp like its coupe ancestor. A sprint from zero to 100km/h (62mph) is done in 3.9 seconds and the topspeed is 324km/h. Expected price range is about € 180.000, excluding taxes.