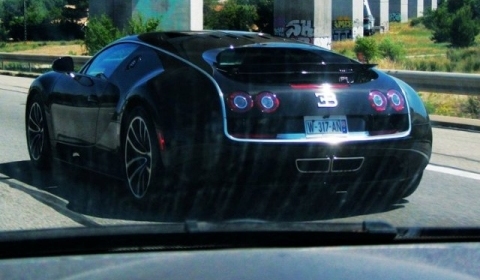 Via Bugatti news on Facebook we came across the first real live pictures of the record-breaking Bugatti Veyron 16.4 Super Sport. The hypercar was spotted in France.
The fastest Bugatti-ever boosts 1200hp, a top speed of 434km/h (269.8mph) and a sprint time from 0 to 100km/h (62mph) of just 2,5 seconds. 300km/h (186mph) is reached in 15 seconds. All production models will be electronically limited to 413km/h (257.9mph) to protect the tires.
For more pictures click here!