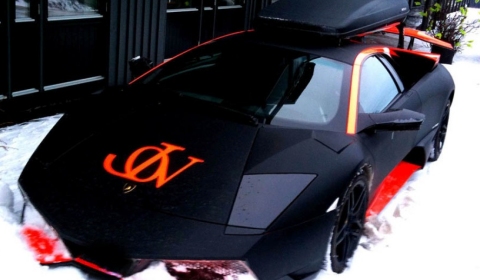 Jon Olsson is known to us because of its matt black LP640 with ski rack. He swapped his Murcielago for the LP670-4 SuperVeloce and created another unique setup. The vehicle got the same ski box on top and a rather intrigueing colour setup. The warp is matt black with orange. The rear wing got a logo of his personal high-end goggle brand, YNIQ.
Jon Olsson is one of the world's best known freeskiers and also a alpine ski racer. He was born and raised in Sweden, but now lives in Monaco (just check the number plate on the Murcie).
His love of cars includes one single promise, if he wins an event, he will use the prize money to purchase a new one. In this case the LP670-4!
[Credits to Bobby Green at Bilfeber.se]