In the world of startup electric manufacturers, things have been relatively quiet recently. Farady burst onto the scene in January 2017 with a huge display at the January 2017 Consumer Electronics Show. It's FF 91 model looked very interesting, Faraday has quite clearly designed it to attack the space that the Tesla Model X currently occupies.
We heard very little since. Faraday have presumably been busy working on producing the 300 "Alliance Edition" cars they promised by the end of the year. It seems unlikely that they will deliver on that promise, however, things appear to be moving in the right direction.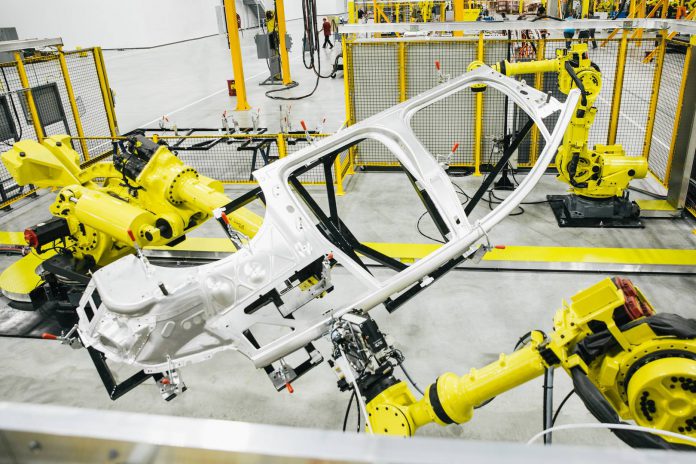 Faraday recently released details of the first body in white of a production model. The body work is evidently produced elsewhere, ready for Faraday to assemble at it's Hanford, California, factory.
The Faraday FF 91 is expected to hit 60 mph in under 3 seconds with a range of over 300 miles from it's lithium-ion batteries. The website is suggesting that the 60 mph sprint figure could be as low as 2.39 seconds. The FF 91 uses three electric motors and generates an equivalent of 1,050 hp.
The company have had order books open since the start of 2018 with first deliveries due in December of this year through to the middle of 2019.