Not too long ago the annual GP weekend in French Canada took place. Ever since the 70's the Circuit Gilles-Villeneuve in Montreal is one of the two North-American destinations during the Formula 1 GP.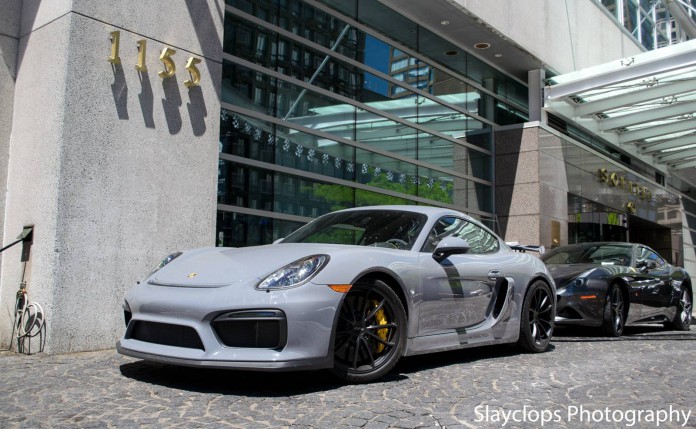 The battle of Montreal was settled back in June, where British champion Lewis Hamilton claimed victory for the Mercedes team. German Ferrari driver Sebastian Vettel took second place while Valtteri Bottas surprisingly came across the finish line in third place. Worth mentioning was the fourth position of the young Dutch Red Bull team driver Max Verstappen, who managed to shake off Mercedes driver Nico Rosberg in the last few laps.
Besides the race, it's also interesting to see what else is happening around such a massive race event held over the weekend. Photographer 'SlayClops' took a nice set of photos that captured the atmosphere quite well and shows the variety of supercars that made it to the Canadian city for the F1 weekend.
Several Porsches were spotted including two nicely specced GT3 RS', a bunch of McLaren's including the recent 570S, a range of Ferrari's including an ultra-rare 1 of 13 Ferrari 365 California with an approximate market value of $5.000.000, and the photographer also managed to capture a few Lamborghini's including a white Aventador SV. Check out the gallery below to see the rest!