The big surprise from Mercedes-Benz at the ongoing IAA Frankfurt Motor Show 2015 was certainly the Mercedes-Benz Concept IAA. With a head-turning design and some noteworthy technologies, we headed in for a closer look.
First of all, the Concept IAA is powered by a turbocharged 2.0-litre four-cylinder petrol engine mated to an electric motor. The internal combustion engine delivers a total of 208 hp while the electric motor adds an extra 80 hp, resulting in a total of 275 hp and 442 lb-ft of torque. Despite these impressive figures, the Mercedes-Benz Concept IAA as an exceptional combined fuel economy of 191.6 mpg as well as an electric-only range of 41 miles.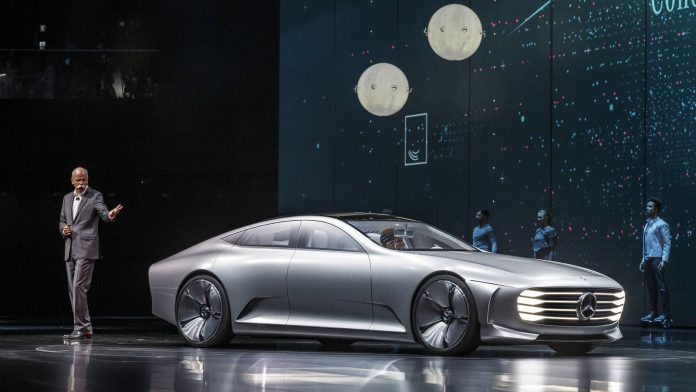 As the name of the car stands for Intelligent Aerodynamic Automobile, the German marque has ensured that it is as aerodynamically efficient as possible. All told, the car has a drag coefficient of just 0.19 when the 'long tail' mode is enabled which adds 390 mm to the vehicle's length. That mode is automatically enabled at speeds over 50 mph.
Another key feature of the Concept IAA is its use of Car-to-X technology. This system helps it communicate with other vehicles and sources of information.
For more about the Mercedes-Benz Concept IAA, see our previous post. For more from the IAA Frankfurt Motor Show 2015, see our dedicated news channel.