Alongside the new C63 AMG Coupe and the S-Class Coupe, Mercedes-Benz has also debuted the Mercedes-Benz Concept IAA at the IAA Frankfurt Motor Show 2015. The futuristic concept sets the tone for the next generation S-Class and previews what an aerodynamically optimized and luxurious four-door coupe could look like.
The futuristic design is ultra-clean. The IAA stands for Intelligent Aerodynamic Automobile. It gets a four-door saloon body that features an extendable aspect allowing for a drag coefficient of just 0.19 in its most efficient 'long tail' form. The long tail mode automatically enables at speeds above 50 mph; reverting to design mode below those speeds. Long tail mode increases the Concept's size by 390mm.
The increased size of the concept is evident. The wheelbase is 100mm longer in the Concept IAA than the normal CLS which perhaps indicates the CLS might grow in length for the next generation.
Underneath, the Mercedes-Benz Concept IAA combines a 208 bhp turbocharged 2.0-litre four-cylinder petrol engine with an 80 bhp electric motor for a total output of 275 bhp and 442 lb-ft of torque. The electric-only range of up to 41 miles and combined fuel economy of 191.6 mpg make it super economical.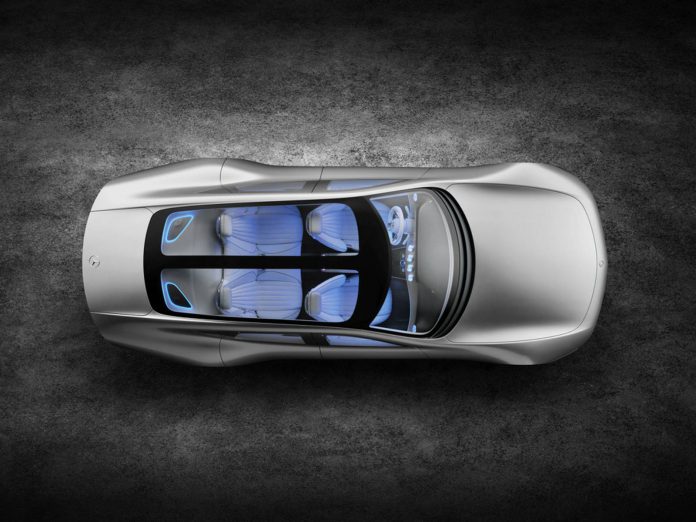 In terms of technology, the Concept IAA features Car-to-X technology, which enables the concept to communicate with other vehicles or other sources of information. Inside, the design lines of the S-Class and S-Class Coupe are replicated with blue light accents and a dominant double LED display. The colours blend anthracite and white leather.
We will take a closer look at the Mercedes-Benz Concept IAA tomorrow at the IAA Frankfurt Motor Show 2015, until then, enjoy these official photos.