With a roaring 5.5-litre twin-turbocharged V8 engine, the Mercedes-Benz S63 AMG Coupe is an exceptionally nice sounding performance car. However, Akrapovic has done what it does best by releasing a new aftermarket exhaust system for the car.
In developing the exhaust, Akrapovic wanted to make it the lightest homologated exhaust for the S-Class Coupe currently available on the market.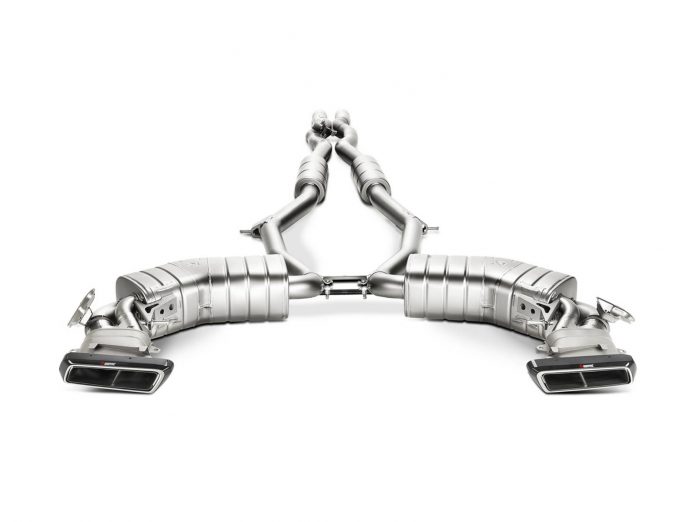 The entire Akrapovic Mercedes-Benz S63 AMG Coupe exhaust system is made from lightweight titanium which is 45 per cent lighter than steel. Thanks to the utilisation of titanium, the entire exhaust system weighs a mere 16.3 kg. Helping to further reduce weight and provide the exhaust with even more panache, carbon fibre tailpipes have been adopted.
Elsewhere, Akrapovic's S63 AMG Coupe exhaust is its first ever to utilise an active three-valve system. Additionally, an X-connection has been introduced into the system where the exhaust gases flow from both sides of the engine and then meet and mix together.
The Mercedes-Benz S63 AMG Coupe already produces 585 hp and when combined with the Akrapovic exhaust, becomes all the more aggressive and thrilling.
[youtube]https://www.youtube.com/watch?v=IQP-m69Kge0[/youtube]